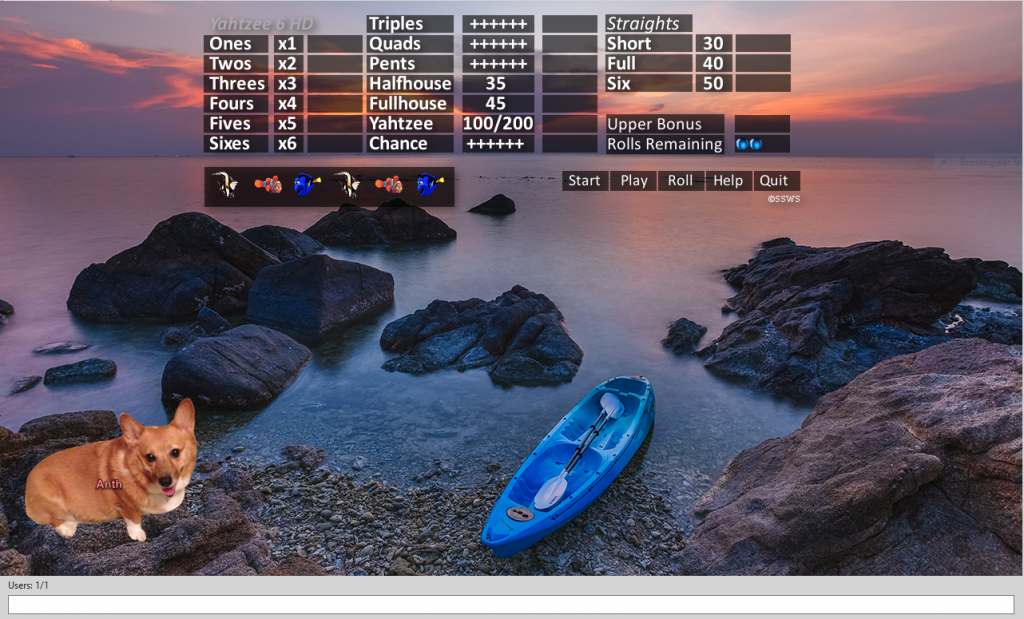 Introducing Yahtzee 6 HD!
Due to popular demand, we've created a newer and improved Yahtzee 6, dubbed "Yahtzee 6 HD". One neat feature about this new version is the ability to change out the room background to any image you desire.
The only requirement is that the background you choose be 1280×720 pixels. So, head on over to the Palace Control Panel, choose the Rooms tab, and select "P4 – Yahtzee 6 HD" to add this new template to your home!
We're always looking for suggestions for new features and offerings, so please let us know your thoughts in the comments section below!